What is a Will?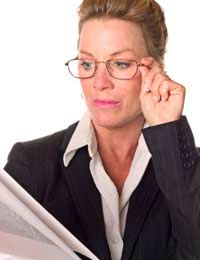 Often known as a Last Will and Testament, a will is one of the most important documents that you will ever write, or be involved in writing. It is likely to be the piece of paper that has the most influence on the way your affairs are handled after your death.]
Any individual who is of age, and is deemed mentally capable of doing so, is entitled to make a will. This document does not necessarily have to follow a set pattern; if it can be proved, for example, that a paragraph on the back of an envelope represents your final wishes, then this may be sufficient. However, in order to avoid complications and to ensure that your wishes are met as fully as possible, a legally accepted formula should be adhered to.
Key Purposes of a Will
The basic purpose of a will is to outline the intentions of the writer with regard to their affairs after their death. These affairs are primarily financial, although a will often covers other areas. The document will include several key elements, including:
The nomination of executors
An outline of the individual's assets
A list of their dependants
A list of any debts the individual owes
A list of any debts which are owed to them
Details of arrangements to be made for any children
The individual's intentions with regard to the Distribution Of Their Estate
Ensuring that assets are distributed in accordance with the individual's wishes is the overriding reason for writing a will. The document should include instructions regarding how the estate should be disbursed, and to whom. In many cases, this will be no more complicated than instructing that all assets should be passed to a spouse or civil partner, but often other arrangements need to be made. For tax purposes, many individuals choose to establish discretionary trusts in their will. This can ensure that any Inheritance Tax Liability is mitigated.
Executors of a Will
Another key aspect of the will is the nomination of executors. This individual (or these individuals) will be responsible for carrying out the instructions contained in the document. As a result, many people choose to nominate individuals who are not their spouse or civil partner, in case both are involved in an accident. Although most people choose a trusted friend, it is also possible to appoint a professional organisation to take charge of affairs. This may be a bank or a company that deals solely as executors. (For more information, read our article
Appointing an Executor for Your Will
.)
Children in a Will
Children also play a major part in a will. Many people's major concern is the welfare of their children after their death, and the will is the document in which legal arrangements can be made for their guardianship. Often the nominated guardians are the same as the executors, although this does not have to be the case. Similarly, financial provision can be made by stipulating, for example, that part of the estate should be placed into trust until the children (or any other dependants) reach a certain age.
The Writing Of A Will ensures that your affairs will be dealt with in the way in which you intend. Similarly, failing to do so can mean that your assets are distributed in an unsatisfactory way, with a large proportion going straight to the Crown.
You might also like...