Claiming Tax Relief on Mileage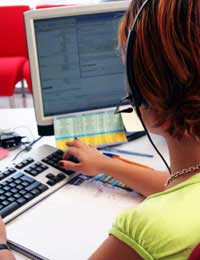 A considerable number of professions require employees to travel extensively. In the majority of cases, employers will pay their workers for the mileage that they incur while carrying out their duties. However, some individuals are not aware that there are potentially beneficial tax implications for those who travel as part of their job.
The current tax system allows for what are known as 'mileage allowance payments'. Under this system, per-mile mileage payments made by an employer to an employee are not subject to Income Tax, as long as they are paid at or below the rate set by the government.
In the first instance, it is important to note that only business travel qualifies for these tax-exempt payments; if you also use a Company Car for personal purposes, tax exemptions will not apply to mileage incurred as a result of non-business activities. Even factoring this in, however, the mileage allowance payments system can still represent a significant tax saving.
Statutory Mileage Rates
The government has established 'statutory mileage rates', which determine the acceptable amount that can be paid to an employee per mile of business travel. These rates differ depending on the vehicle used, and the number of miles for which a claim is being made. The following rates apply to 2012/13:
For business travel in cars, the first 10,000 miles can be paid at 45 pence per mile, and all subsequent miles at 25 pence per mile.
Travel on a motor cycle or bicycle, regardless of the number of miles travelled, can be paid at 24 and 20 pence per mile respectively.
The Inland Revenue form P87 provides an opportunity for employees to list their employment-related expenses for the purpose of tax relief. Information concerning business mileage should be given on this form.
The form requires you to give details of your business travel, including the number of miles travelled using each type of vehicle. You will then be required to calculate the total amount of tax relief to which you are entitled.
Further Relief
Any mileage allowance payments made by your employer are tax free by default. On your P87 form you must, therefore, provide the total sum received in the tax year in such payments. This will then be deducted from your total earnings, along with any other
Expenses That Attract Exemptions
, to establish your total tax liability for the year.
In many cases, however, employees do not receive as much tax relief as they are entitled to. The total relief available is based not on the mileage allowance payments received from your employer, but on the total number of miles you have travelled. As such, if you have received allowance payments for fewer miles than you have travelled, you will be entitled to further relief.
The Inland Revenue will multiply the number of miles travelled by the relevant statutory mileage rate to calculate your total exemption. From this will be subtracted any mileage allowance payments that you have received. The resulting sum will be your remaining exemption. This can be offset against other employment related earnings.
You may find it useful to download the P87 form from the Inland Revenue website in advance of your annual tax return. Finally, as with any tax matters, your Tax Office will be able to assist you with any queries.
You might also like...
Pierre - Your Question:
I supply my own car for work and the company supply me with a fuel card Can I claim for excessive wear and tear on my vehicle
---
Our Response:
As a rule, you are entitled to tax-free reimbursement for costs of travelling that you are obliged to incur in order to do your job; if your employer does not reimburse these expenses, you may be able to claim a deduction from your income and so obtain a tax refund. Normally, an employer would make an allowance for wear and tear - but you would have to speak to your employer directly regarding this.
TheTaxGuide
- 3-Nov-17 @ 12:14 PM
I supply my own car for work and the company supply me with a fuel card Can I claim for excessive wear and tear on my vehicle
Pierre
- 2-Nov-17 @ 8:02 PM
Hello Can I claim mileage allowance from my old employer for previous years, I was made redundant in April and never submitted all my business miles. Am I still entitled to claim retrospectively?
Paul
- 6-Oct-17 @ 10:55 AM
I only realised this year that I'm eligible for tax relief but I am having a problem claiming! I have a company car but my company only pay reimburse me 10p per mile. They have asked for fuel receipts which I don't have- I didn't realise I would need them. Can I get around this some way as I expect I'm due the relief? At least some of it! :(
Reauna
- 17-Sep-17 @ 10:15 PM
I claim mileage relief every year. The first time I did this was I was paid a small amount of the total. My tax code was then adjusted to repay the remaining amount to me over a period of years. Each year from then onward's I only get my tax code adjusted and no money. Is this correct or can I ask for the full amount each year?
Deni
- 12-Aug-17 @ 11:56 AM
Hi , I am a retired firefighter not yet in receipt of a state pension but am in receipt of occupational pension , I work as and when for a local funeral director but have to travel from home to various church locations and crematoriums to carry out tasks for my job throughout the county. My question is can I claim tax relief for using my own vehicle to travel to and from my different places of work, I travel approx 350 miles per week and do not receive any mileage allowance from my employer. Appreciate any help.
timmo
- 7-Jul-17 @ 5:59 PM
Hi I am a company' s director . Can I use my husbands 2nd car for my company ' s usage and claim milage. Or car has to be on my name?
Ashi
- 6-May-17 @ 12:09 PM
I'm starting a new job that pays me 28p/ mile travel expenses. Can I get the full amount of 17p back from the government to make it up to the recommended 45p or only 20% as my wages are taxed at this rate? My employers said I could "claim the rest" but 20% back wouldn't cover my costs.
Tab
- 14-Feb-16 @ 2:31 AM
Kaysie - Your Question:
My husband has just changed his job. His previous employers have always reimbursed him for his mileage. His new employers however have just told him that he can only claim back a certain amount and the rest will have to be claimed back through HMRC. His business mileage will be approx 45,000 miles per year as he will be covering all of the U.K. Can you please help as we don't know where to begin.
---
Our Response:
I can only direct you to the gov.uk site
here
which gives more information on how you can claim.
TheTaxGuide
- 7-Oct-15 @ 2:10 PM
My husband has just changed his job. His previous employers have always reimbursed him for his mileage. His new employers however have just told him that he can only claim back a certain amount and the rest will have to be claimed back through HMRC. His business mileage will be approx 45,000 miles per year as he will be covering all of the U.K. Can you please help as we don't know where to begin.
Kaysie
- 6-Oct-15 @ 10:32 PM
Hi! I'm working as a carer. Like going to people houses for visit. Would you mind telling me how do I claim my milege as my manager said we have to claim our self. They won't do that for us. Thank uou
Priti
- 2-Aug-15 @ 10:15 PM
Hi. I currently travel 120 miles to my place of work and rent a flat to stay there when Im working. Can I claim any mileage relief or property rent relief for these costs Many thanks
dunn999
- 18-Jul-15 @ 11:19 AM
@Sarah - As specified in the article you would be allowed to claim tax relief on mileage. HMRC allows tax payers to claim 45 pence per mile for travel undertaken in the course of your work. You will need to keep a track on all the miles you have covered as part of your job, which includes travelling to see clients, but also journeys you make as part of your job for seminars, training etc. I have included the form P87 which is the form you need as an employee to list your employment-related expenses for the purpose of tax relief
here
. At the bottom of the page there is also a guidance leaflet which should help you with the additional information you will need about when to submit etc.
TheTaxGuide
- 29-May-15 @ 12:48 PM
I have just started a care job and been told they do not pay any milage/petrol to get from client I don't get any travel pay at all only pay for time in tere homes. Who do I claim what would I need to do, and how often? Really not very good with things like this have no idea were to start pls help x
Sarah
- 26-May-15 @ 10:50 PM
@hawks - as a general rule i think you can only claim it back through your company via expenses unless you are self-employed. Plus, because it is a company car they take on the general wear and tear of the car, which is why it is only standard 12p per mile.
Dan
- 9-Dec-14 @ 12:01 PM
hi please can you tell me if i can claim mileage back through inland revenue for driving a company lease car, i currently get 12p a mile but understand you can claim back upto 45p a mile. Does this apply to me despite driving a lease car or can only the employer claim it back.
hawks
- 8-Dec-14 @ 9:08 AM
hi could you please help me, my daughter has worked for a nursing agency and was having to use her own car, due to all the running around she had to get 2 new tyres, a new clutch and was being payed 35p per mile. Is she able to claim back any of the car bits or the rest of the mileage as she lost out on alot of her wages for the fuel and has been told she cant claim back her mileage due to the fact she didnt pay much tax as it was her 1st job. shes tried to fill in the p87 form but its so confusing for her . someone please help ,thankyou
I work for a charity as a carer. I am asked to travel in my own car to each call and often have to take clients out. I am paid 0.39 pence per mile, but not able claim all the mileage. I often find that what I am unable to claim, outweighs what I can. The amount that we are able to claim has been the same for the past 22 years. They said it was kept below the rate of paying tax by keeping it at this rate! I have just heard through a friend, that there is a way to claim back what I am unable to claim through work, is this correct. If so how?
I haveworked for a company for 20 years they have supplied a company car at the end of the month i do my expenses deduct my personal millage and they pay me the amount left. Now they want to change it they want to add the busines miles up at the end of the month and they will pay me 15p per mile for every busines mile. I have done some working outs on this and find it unfair i have a car that i could get 50mpg out of the IT side of the company do get this but all they carry is a laptop most of the time nothing else i have a boot full of heavy gear roof bars and ladders on the roof sometimes im lucky to get 38mpg but if i took everything out ide get 50mpg. Is this fair are they aloud to do this ?
Oi69
- 23-Dec-13 @ 10:52 PM
Hi, I wonder if you can help. I have a company car and travel 100 miles per day to and from work. I pay for fuel myself and don't claim anything for this. Occasionally I am asked to travel elsewhere for meetings, when I do this I can claim 14p per mile. Can I claim for anything through the inland revenue?I'm really keen to get some help with this.
Steve
- 18-Dec-13 @ 8:36 PM
I operated as a self-employed courier with my own vehicle between 2001 - 2008 but never claimed tax relief or a refund for my mileage.Would I still be able to claim this now? Thanks
Simon
- 3-Apr-13 @ 5:03 AM
Hi I work for a care company we get 18p per mile but they saying that I can't get any tax relief because I don't earn enough so I don't pay tax. Is there any way I can get something back only I'm paying to go to work. It's not fair if you can't just because I don't pay tax. A lot of my company only work 16-25 hours per week so no one pays tax but our company won't pay the up to date mileage of 45p please help I'm really stuck on what I can do only it's costing me a small fortune.
Trace
- 11-Mar-13 @ 10:42 PM
I am trying to complete a p87 and notice that it states if your allowable expenses exceed £2500 then you need to complete and Self Assessment return. Can you clarify if this means the final figure of the total expenses at the end of the form or does it mean the amount you have already recieved from my employer? Many thanks NiC
Nic Buffham
- 27-Jan-13 @ 3:00 PM
Hi, I have previously left a job where a travelled 67miles each way for work for 5-7days a week depending on my rota. This was for HMP. Is there a way I can claim tax back on my mileage? Thanks
Vicky
- 7-Nov-12 @ 2:39 PM
hi, how far back can i claim for this? and also my fiance has a lease car for the NHS and does alot of miles for work, is she entitled to this?
nobby
- 24-Sep-12 @ 7:32 PM
Hi I am carer I am working with manchester Asian care I start work in. April 208 how I claim my millegethe agencey not pay any thing for millingPlesse help me thank u
Fahmida
- 24-Aug-12 @ 10:56 AM
Hi I am an auditor and therefore travel around 90% of the time to client sites, I get paid mileage allowance for the shorter of the office to the client and my house to the client @ 45p per mile - does this mean that I can claim the additional miles when my house was further away than the office? Thanks
Sophi
- 9-Aug-12 @ 2:02 PM
I work for a nursing agency which does not pay travel allowance for any NHS shifts. How do I claim tax relief on mileage and how far back can I claim.
Tembi
- 4-Jul-12 @ 6:56 AM
I worked part time for care company 2011 - 2012. I travelled to work for which I received no expenses and did not expect to do so. At work II travelled around a client group, 2 days pw, and travelled approx 2200 miles in the year. The company did not pay any expenses for this either as it was their stated policy. Am I entitled to any relief on the tax that I have paid and, if so, roughly how much and how do i claim it?
riat
- 30-May-12 @ 12:53 PM
i travel a round trip of about 80 miles to and from work each day, i worked locally when starting the job just down the road but things changed and by no choice of my own i got transfered ,im on minimum wage and find it ever incressingly hard just to get money for petrol every week just to get to work , can the inland revenue help some how
gunner
- 22-May-12 @ 2:38 PM