Appointing an Executor for Your Will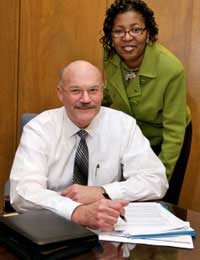 Other articles in this section have dealt with the importance of writing a will and the vital instructions that are contained within such a document (read Why You Should Make A Will and Making Your Own Will). These are guidelines and stipulations that will have a defining effect on the way in which your affairs are dealt with after your death, including the distribution (or disbursement) of your estate.
The gravity of this document carries with it certain implications. The first of these is ensuring that it is written in a legally acceptable form, guidelines for the achievement of which are also contained in an article elsewhere in this section (again see Making Your Own Will). However, another vitally important consideration when writing your will is the nomination of executors.
Their Responsibilities
The testator (the individual making the will) is able to nominate several executors, or just one. The responsibilities of these individuals are wide-ranging. First and foremost, they will be charged with ensuring that the affairs of the testator are dealt with according to the wishes outlined in the document. Literally, they will 'execute' the wishes left in the will. This can include sensitive financial dealings, including the establishment of trusts and the distribution of assets to dependants who may require immediate help.
Similarly, the executor may be expected to protect some assets from creditors (again through trusts) and, importantly, may also be required to deal with the guardianship of any surviving orphaned children. As can be seen, the responsibilities of an executor are great.
As a result, the testator's choice of individual to fill this post is an important one. In many cases, those who are writing a will choose simply to nominate their spouse or civil partner, as they are their most trusted friend. Indeed, this is one of the reasons why it is possible to nominate more than one executor. If both you and your spouse or civil partner died at the same time, this helps to ensure that there would still be someone trustworthy to carry out your instructions. So if you choose to nominate your spouse or civil partner, it is recommended that you also choose another potential executor.
Making Your Nomination
You should, of course, always consult your potential choice of individual before placing them in your will. It is legally acceptable for a nominated executor to choose not to take up their responsibilities (another good reason for nominating more than one), and you should therefore ensure that they understand exactly what it is that will be expected of them.
In order to avoid such questions, some people prefer to nominate a professional organisation of executors to carry out their instructions. This might be a bank, or a dedicated company. There have been mixed reports of the efficiency of these organisations, however, with many recent complaints that they have not dealt with financial matters in a sensible way. Furthermore, these professionals often charge a fairly substantial amount for their services, often a percentage of the total estate.
Indeed, compensation for the hard work of executors is also something that should be considered. The testator is legally entitled to stipulate that the nominees should receive a gift from the estate on completion of the work, and any reasonable costs incurred by the executor should also be met by the estate.
You might also like...
My late father died over 10 years ago now, but there has still been no grant of probate applied for or any distribution between the 2 heirs of the few remaining assets, artwork and proceeds of the sales of the same.The executors have the funds and all information required to settle all the liabilities, but simply produce one excuse or problem after another. They will not provide accounts, any explanations or even answer correspondance for that matter. As one of the heirs/beneficiaries of the estate what can be done to resolve this situation, and get them to do the job they have been appointed to do?
Toby Hogarth
- 15-Jul-11 @ 4:20 PM
How does one make this appointment?Is it as simple as stating Mr ______ is my appointment to be executor of my will, in the will?
Snowie
- 3-Apr-11 @ 12:52 PM