Tax Implications Of Owning an Investment Property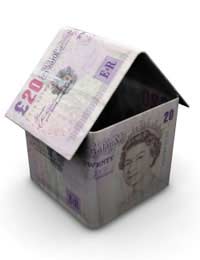 If you are thinking of buying a second home to live in, or to rent out, then it is important that you factor in all of the costs that will be associated with the house, and this doesn't just mean the mortgage payments, but the dreaded tax bill as well.
The first tax to take into consideration is the
Council Tax
, which is a necessary evil. You can take two approaches to this. If you are using the second house to live in yourself or as a holiday home, then you will be entitled to a council tax reduction of between 10-50%, unless you live in Wales, where there is no council tax reduction.
People normally choose holiday homes in popular and picturesque areas, which means the tax could be a lot higher, so the 10% reduction will come in handy. One way around paying the council tax is to rent out the property in the time that you are not there. This way, you will be able to cover the tax bill by the rent you are getting and will also help to cover the mortgage costs. It is quite common for buy-to-let landlords to pass all the council tax responsibilities onto the tenant when it is a second home.
Paying Tax on any Profit you Make
Unfortunately, any income that you receive from the property, such as rent, you will have to declare on your income tax return form, under the property section. How much tax you pay depends on how much other income you make from other jobs. For example, if you are in a high-earning job, you will be at the higher end of the tax bracket, and this will also be the case when you pay tax on your rental income.Remember though, that running a property is just like running a business in some way, so it is worth speaking with an accountant who will be able to advise you what you can claim back in work expenses – you may find that this lowers your tax bill considerably. You can also claim back the interest that you pay to the lender for the mortgage against your rental income.
Tax Implications When Selling The Property
When it comes to selling your second home, in the eyes of the taxman, any profit that you have made from the house will also be tax deductible, and you may have to pay what is known as Capital Gains Tax (CGT). This means you will have to pay tax on the difference between what you bought the house for and what you sell it on for. So, if you buy a house for £150,000 and then sell it on for £200,000 you will have to pay tax on the £50,000. You will need to pay 18% in tax on any profit that you make from the sale of a property, and you will be able to deduct things such as legal fees, as these may come under expenses.The tax implications of buying a second home, or investment property, do mean you may not initially earn as much as you thought you would. This shouldn't be a deterrent, though, as you will only pay taxes on any profit that you make, assuming that you do. Tax bills may leave a hole in your pocket, but hopefully compared to the profit you have made, this won't be a very big one.
You might also like...
Hi, I need to know something about my investment property. After paying the investment property off and then renting it out, how much tax do we pay on the rental we receive? Is it a good idea to pay off the investment property? How much tax do I have to pay if I do so? Thank you Kel
My husband and have recently sold our home and will be renting for a while. We have an investment property which is rent it out. I have a couple of questions: Our investment property will stay as such if we move to a rental place? What would it be the implications if we pay out the investment property? Thank you in advance. Marina
Mari
- 8-Nov-13 @ 8:47 AM
Hi, I'm interested in purchasing an investment flat in Hawaii but never ventured out with the UK in terms of property so unsure what the tax implications would be, any advice or pointers would be a great help. thanks
Katk
- 12-Sep-12 @ 9:04 PM