Fixed Interest and Index Linked National Savings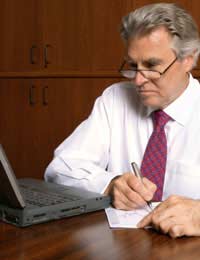 National Savings & Investments offers a wide range of highly tax-efficient investment vehicles for those who want to ensure that their money is going to be absolutely safe throughout the term of their investment. As is discussed elsewhere in this section, the security that is offered by NS&I is unparalleled as a result of the guarantee given by the Exchequer that your savings will be safe.
One of the most popular types of investment offered by NS&I is the Savings Certificate. This is a very basic savings method by which you put away money for a certain period of time. This period, known as the term of the investment, is stipulated when you begin saving. Currently NS&I offers Savings Certificates with a variety of term lengths. However, there is another factor to be considered when you are looking at Savings Certificates; NS&I offers what are known as Fixed Interest and Index Linked varieties of this product.
Fixed Interest
Fixed Interest Savings Certificates were designed to offer a guaranteed rate of interest to investors for the term of the investment. They are made available in issues, meaning that new series of Certificates are released at regular intervals, each of which has a different interest rate. You can invest in as many issues as you like, but each investor is only permitted to buy a maximum of £15,000 worth of bonds per issue. In this respect, Savings Certificates are similar to Children's Bonds.
Index Linked
This product has a counterpart, however, in the form of the Index Linked Savings Certificate. This vehicle is very similar, in many ways, to the Fixed Interest Certificates on offer; you can invest up to £15,000 per issue, with a new issue being released whenever NS&I can guarantee a new interest rate. There are, however, two key differences. The first of these is the term length; Fixed Interest certificates are held for a term of either 2 or 5 years, with the investment automatically being renewed at the end of the term if the investor fails to cash their Certificates. However, Index Linked Certificates are available in 3 or 5 year terms.
The most important difference is in the interest rates available. Fixed Interest Certificates will operate with interest rates that are, as the title suggests, fixed for the term of the investment. This means that, if you invest at a time when interest rates are high, you will get a very good deal from this investment, and the converse will apply if interest rates are low. Index Linked Certificates, however, carry an interest rate which is guaranteed to rise with inflation. This means that, even if there is a rise in inflation, the buying power that your investment carries will continue to rise.
In reality, few people are likely to see much difference between Index Linked and Fixed Interest certificates in returns over a short period, if a relatively small amount has been invested. However, if you are making use of the 5 year terms, Index Linked Certificates will ensure that your investment will not be devalued by any unexpected rises in the rate of inflation.
You might also like...
@Honest Broker - it depends on how much you want to invest. If it's seen as you disposing of capital with the intent of claiming housing benefit, then you might get caught out.
BryM
- 1-Jun-18 @ 11:44 AM
As someone receiving housing benefit, am I allowed to invest any of my savings in premium bonds, or are they seen as a form of gambling and therefore not permitted?
Honest Broker
- 31-May-18 @ 5:45 AM
Are any NS&I products exempt from Inheritance Tax?
Maltalbot
- 5-Feb-17 @ 6:21 PM