Shares - Can I Claim Back Tax?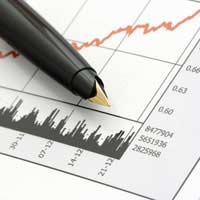 Q.
A few years ago I had some shares. I sold them and obviously was prepared to pay tax on them. The shares dropped in value substantially as I was selling them. However, the taxman charged me tax on the original higher share price. In fact, on money I never received. Is this right, and is there anyway I can get some money back?
(Miss R.H., 28 November 2008)
A.
When shares are sold they may attract a Capital Gains Tax (CGT) charge. A CGT charge will apply when shares are sold at a profit, and that profit exceeds a certain threshold. In the first instance, it should be remembered that CGT charges do not arise when you dispose of assets with a value of less than £6,000.
However, for assets over this value that are disposed of at a profit (the sum for which you sell them exceeds the total of the sum for which you bought them, plus the costs of acquiring and disposing of those assets) a CGT charge of 18% for the tax year 2011-12 will apply.
The particulars of your case are confusing. You mention that the value fell "as you were selling them". Clearly, share prices can fluctuate on a minute-by-minute basis. However, any CGT liability would apply to the amount received by the individual selling the assets. As such, it would appear that you have indeed been charged too much tax.
Broker Practices
More confusing is the fact that you did not receive the value of the shares when they were sold (see our article
Tax On Sale Of Shares
in this section). It would appear that your dispute may be with your broker, rather than the taxman. Many brokers will take care of the tax liabilities associated with the sale of shares; they have automated processes by which
CGT
will be deducted from the amount that you actually receive.
This can sometimes result in individuals paying more tax than they should; you may be eligible for taper relief, or be able to offset other losses against CGT chargeable gains. In these cases you will probably need to reclaim your tax via self assessment.
Broker Error?
In your case, however, it would appear that there may have been a more basic error made on the part of the broker. They may have calculated the amount that you should be paid based on the share price when you asked for them to be sold, rather than the price at which they were actually sold.
You should check the time at which they were actually sold, as you will not be able to appeal to the tax man without full knowledge of the sale price.
You might also like...
I have build up family investment with shares and only found out that I could claim back the tax paid on dividends if 'profit' is still under £10 000 per year (?) ..please advice what do i need to do to claim back and I am aware I can only claim back up to 4 years.Will the HMRC accept the photocopies of the tax vouchers paid on share dividends or will they need to see the original tax paid vouchers. Is there a special form from HMRC for that sort of claiming back the taxes paid on Share Dividends please.Thanks
Storm
- 24-Apr-16 @ 1:51 PM
I have worked in london for 18 years and I paidmy income tax and the insurance contributions as an employee during all these years, never claimed any benefit. Now I've been made redundant and struggling to get a job for the last six months, I'm planning to go back home (france) . can I claim back some of my incme tax back. many thanks
kar
- 10-Sep-13 @ 2:04 PM